This is an interesting discovery for me, because as I've mentioned before I have significant boundary issues, no reciprocity instinct, and a tendency to overshare. Or as Boneflour demured,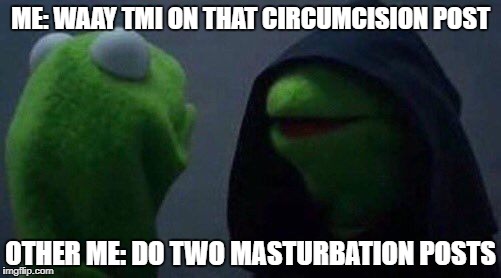 So the notion of "privacy" never really made sense. The way I saw it, people either have my best interest at heart or not, and so you share things with the former and hide things from the latter. Lately I've had to make a lot of decisions about what information to give two people I get along with, but who don't get along with each other, based on how I expect them to use that information when interacting with each other. This is a really tricky balancing problem because people can't work together if they don't know anything about each other, but we can also reasonably expect whatever knowledge each has may be used as a weapon to undercut the other.
Now I think privacy is a concept human societies developed to even the playing field, so that two people can share a culture (enabling collaboration) but still undercut each other (enabling sexual competition) within the bounds enforced as the "public" sphere. In an advanced society, intruding on someone's "private" sphere has to be punished because it unbalances the even playing field, and forces a race to the bottom where there is no privacy for anyone (leaving only the friend/enemy distinction I was using). This makes a lot of sense from a Responsible Parent perspective too: a toddler has no privacy and no responsibility other than responding to Pavlovian prompts, a teenager has some social responsibilities and thus some need for privacy, and an adult has great responsibility for the actions of other people and thus a great need for privacy.
Indiscriminate sharing is therefore a failure to adjust to the behavior we intuit will occur in such-and-such person given such-and-such knowledge, i.e. lack of cognitive empathy. I wonder if this is not related to social anxiety as well.