ALL HANDS ON DECK, we have an excellent memewar opportunity!
http://voxday.blogspot.com/2018/03/nationalists-detained.html
Brittany Pettibone is a hard HB10 right-wing personality figure who's being detained for free speech in the UK. You couldn't ask for better optics or a better opportunity to embarrass the globalists and thus weaken their reign of terror. We can win this one if we hit it hard and fast.
We need memes. They don't have to be good, they just have to inspire copycats and attention. The goal is to get Trump to get Brittany Pettibone out of detention in the name of free speech by creating a flood of public opinion to save the damsel in distress.
Copy this message to every group you're a part of and tell them to copy it to every group they're in.
Edits:
I collected the memes from Gab by reposting them, so that should be a good reference. Nothing else on Twitter that I found after about half an hour of scrolling. 4chan thread here.
Memes so far:
By Mobius…
Lizard King:
glosoli: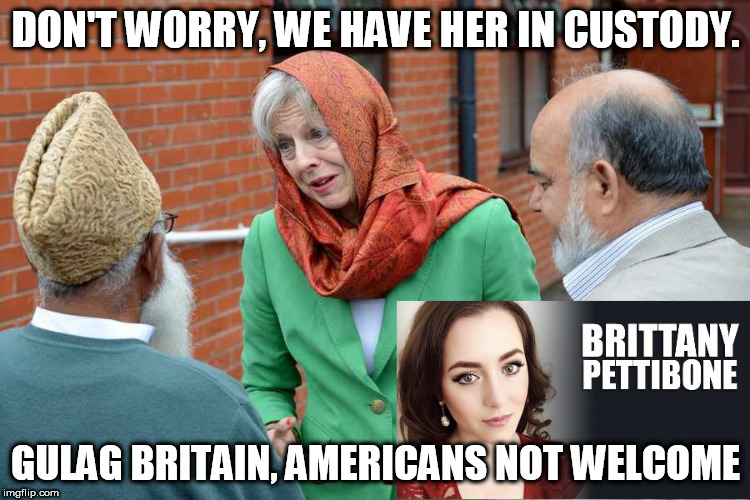 CoolHand:
IDontTroll:
By me (mine suck, I know)…